A bookmark is a link with specific text in the Bookmarks panel. Use these bookmarks to go to different pages in the document.
You may also use bookmarks to specify a place in the document that you wish to return to.
With the program you can not only view bookmarks, you can create them as well.
To open the Bookmarks panel, click the Bookmarks button in the Navigation group on the View ribbon tab. Click the Add button to add a bookmark: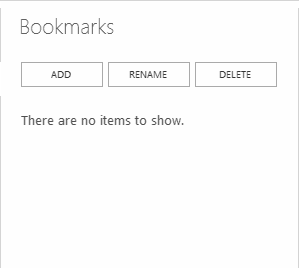 Once you have added a bookmark, you can apply different bookmark commands: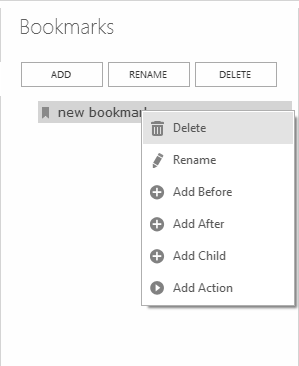 To rename the added bookmark, use one of the following methods:
Use the F2 key.
Select the Rename command of the pop-up menu.
Click the Rename button in the Bookmarks panel.
To delete a bookmark, select it and follow one of the prompts below:
Press the Delete key on the keyboard.
Click the Delete button in the Bookmarks panel.
Select the Delete command of the pop-up menu.
In case you need further assistance please submit new support ticket.