When opening Genie Backup Manager, you will see the dialogue box for the Trial Version. It will allow you to test the software.
Note that you can activate your Genie Backup Manager directly, by pressing "Enter Serial Number" and copy and pasting your license key.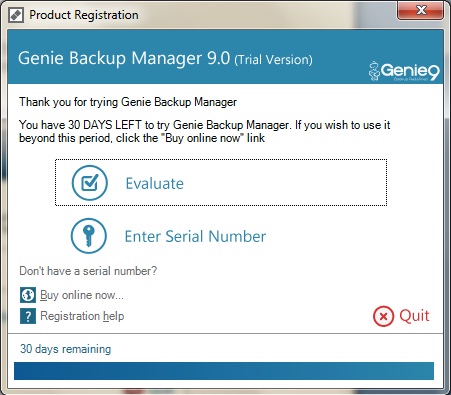 To register your Genie Backup Manager follow these steps:
Method 1:
Launch Genie Backup Manager up.
Click "Enter Serial Number" and the registration box will appear. Please copy and paste your key: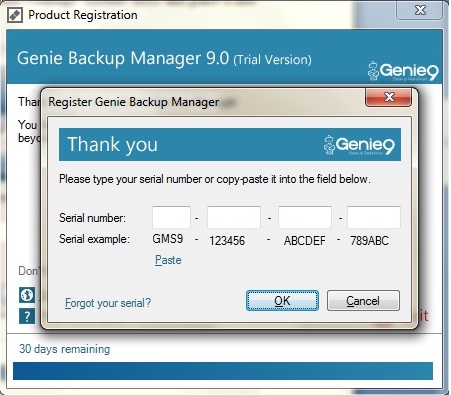 Method 2:
Open your Genie Backup Manager software and continue to the main window.
License key formats are as follow:
- Pro edition: GBM9-XXXXXX-XXXXXX-XXXXXX
- Home edition: GBH9-XXXXXX-XXXXXX-XXXXXX
- Server edition: GBS9- XXXXXX-XXXXXX-XXXXXX
A confirmation message will appear once you successfully register the software.